Ankeny High School is a high school located in the suburban town of Ankeny, Iowa. It is part of the Ankeny Community School District, one of the fastest growing school districts in Iowa. Ankeny High School now serves over 1,500 students.
In August 2011, Ankeny High School moved to its new location at 1155 SW Cherry Street. In 2013-2014, the Ankeny school district will divide into two high schools for the first time in its history. At that time, it is estimated that Ankeny High School will then have an enrollment of between 950 and 1,000 students, with the other high school having a similar enrollment. Upon division, Ankeny High School will retain its name, all mascots, colors and traditions from before the division, and will thus remain the "Home of the Hawks," with colors of maroon and gold.
Sports
For purposes of athletic and activities competition, Ankeny High School is classified in the state of Iowa as "4A." The school mascots are the Hawks (Men) and the Hawkettes (Women). Ankeny is part of the Central Iowa Metro League or CIML. They are extremely competitive in the state with sports, music, and other activities.
Ankeny girls athletics rose in prominence in the late 1970s and early 1980s under Coach Dick Rasmussen, and his work with the basketball and softball programs. Under head coach Scott De Jong, the girls basketball team holds the record for the most consecutive state titles. They won the state championship in 2002, 2003, 2004 and 2005; in 2005 they rose as high as No. 2 in USA Today's Super 25 national rankings. The Hawkettes hold the record for the most state titles by a school in Iowa history, having won six championships under Coach De Jong in the five-girl era and another three under the old six-girl rules.
Ankeny also has a very successful football team, that is now coached by Brad Zelenovich. Ankeny used to be coached by Jerry Pezzetti, until he moved to the new Ankeny Centennial High School. Pezzetti has coached over 360 wins in his 50+ year career including state championships in 1997 and 2012. Since 1998, under the tutelage of special teams coach Peter Rameh, four Hawk kickers have played college football for teams in the Division I Bowl Subdivision, including former University of Miami All-American Todd Sievers.
The volleyball team also maintains a strong history. With several state appearances including four championship appearances in four years, Ankeny boasts three state titles in 2004, 2005 and 2008.
Baseball has also seen success, winning state championships in 1992 and 2012. 1993 graduate Benj Sampson pitched for the Minnesota Twins, and 1994 graduate Todd Sears played for the Twins and the San Diego Padres.
The Ankeny boys soccer team is headed by coach Aaron Ruff. They made their second appearance in the state tournament in 2007, where they won the state title in a 1â€"0 victory over Iowa City West after a last-minute goal by Jacob Misel. Their first appearance in the state tournament was the year before, losing to Bettendorf in the first round after a late goal.
Ankeny's boy's cross country team holds the current record for most consecutive appearances in the state cross country meet with 22 years in a row. Chad Fickbohm is the current coach (2009â€"present).
Ankeny also has a club hockey team that is frequently among the top teams in the league. They won the league championship in 2007 and finished second in 2008. Curtis Newman holds the league record for most points and goals in a season, as well as in a career.
In recent years, Ankeny High School alumni have participated in NCAA Division I athletics in many sports, including football, men's and women's basketball, baseball, women's golf, equestrian, men's and women's track and field, men's and women's swimming, softball, volleyball, men's and women's soccer, men's and women's cross country, and wrestling.
The Talon
The Talon is the bi-monthly high-school newspaper published by students in the AHS journalism class. It transitioned from a printed publication to an online publication as of the 2011-2012 school year.
Fine arts
The Ankeny Bands frequently earn Division I ratings in state contests, with most, if not all, of their students participating in various solo competitions. The school also has two jazz bands, Jazz Ensemble and Jazz Lab, and one marching band, the Marching Hawks. Jazz Ensemble is directed by Jennifer Williams, Jazz Lab is directed by Joel Poppen, and the Marching Hawks are directed by both Williams and Poppen.
There are three show choirs at Ankeny High School; Visual Adrenaline (VA), Perpetual Motion (PM) and Intensity, VA and PM being coed, while Intensity is an all-girls choir. Lisa Kelsey leads Intensity and PM, while Lester Miller III is the director of VA.
The Drama department does three plays a year: a fall play, a children's play (that is led by the students) and a spring musical.
Notable alumni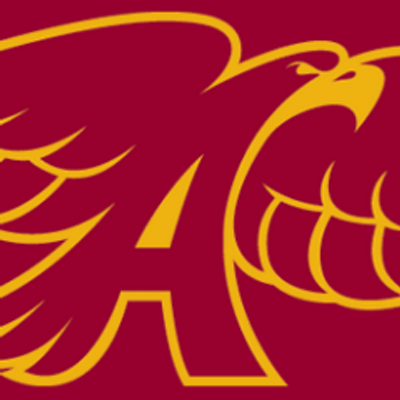 Dennis Albaugh, Owner of Albaugh Chemical, No. 468 on the 2009 The World's Billionaires list published by Forbes
Chris Fehn and Jim Root, members of Slipknot
Paul Rhoads, head coach of the Iowa State football team
Benj Sampson, former MLB player
Todd Sears, former MLB player
Connie Yori, head basketball coach of the Nebraska Cornhuskers women's basketball team and recipient of the 2010 Naismith College Coach of the Year award
Col. Janet Yarlott Horton(Ret.), first woman promoted to the rank of Colonel in the United States Army Chaplain Corps; was present in the Pentagon during the attack of 9/11/01.
Jeff Lanning- professional Baseball player.
External links
Ankeny Community School District Website
Ankeny Bands
Ankeny Choral Music
References
http://ankeny.schoolfusion.us/modules/cms/pages.phtml?pageid=206369&sessionid=1107de9dd8f65e93b994dc7e050309d9&t