Azusa Pacific University (APU) is a private, inter-denominational, evangelical Christian university located near Los Angeles in suburban Azusa, California, USA. With over 6,500 students, APU's undergraduate student body is the largest in the Council for Christian Colleges and Universities and the second largest evangelical undergraduate student body in the United States. APU holds regional accreditation by the Western Association of Schools and Colleges (WASC).
The university was founded in 1899, with classes opening on March 3, 1900 in Whittier, California. It began offering degrees in 1939. While officially inter-denominational, APU has ties with several evangelical denominations. The university's seminary, the Graduate School of Theology, holds to a Wesleyan-Arminian doctrinal theology.
Campus location
Azusa Pacific University's Azusa campus is situated in the San Gabriel Valley, located 23 miles (37 km) [near Pasadena] northeast of Los Angeles.
The university also maintains six off-site regional centers in Southern California:
Inland Empire Regional Center (San Bernardino)
Murrieta Regional Center
San Diego Regional Center
High Desert Regional Center (Victorville)
Los Angeles Regional Center
Orange County Regional Center (Orange)
History
Azusa Pacific University was established on March 3, 1899, in Whittier, California, by a small group of Quakers and a Methodist evangelist. Under the name Training School for Christian Workers, it was the first Bible college on the West Coast. Lead by president Mary A. Hill, the school initially had a total enrollment of 12 students.
Though its Friends connections remain today, Quaker influence on the school diminished by the 1930s. As faculty members began to embrace Evangelicalism and reject a growing liberal trend in the California Yearly Meeting of Friends, a separate campus church was established in 1933. This move changed the "school church" from the local Huntington Park Friends Church to a campus meeting which gave rise to the small Evangelistic Tabernacles denomination. A series of mergers and campus re-locations helped to solidify the school's identity as an Evangelical institution.
Years following, the school merged with three Evangelical colleges in Southern California, and ultimately relocated to Azusa in 1949 where it resides today. In 1939 the Training School became Pacific Bible College, and four-year degrees were offered. In 1956, the name was changed to Azusa College. Azusa College merged first in 1965 with Los Angeles Pacific College and became Azusa Pacific College, and three years later, APC merged with Arlington College.
Upon its achievement of university status in 1981, the college changed its name to Azusa Pacific University. During that decade, off-site educational regional centers throughout Southern California were instated and master's degree programs were first approved.
During the 1990s, Azusa Pacific began offering graduate degrees, and during that decade the university's first three doctoral programs were awarded. Student enrollment doubled, and graduate programs quadrupled throughout the decade.
In November 2000, then-Executive Vice President Jon R. Wallace, DBA, became president. Under Wallace's leadership, Azusa Pacific University continued to grow. The university now offers 61 bachelor's degrees, 40 master's degrees, 17 certificates, 11 credentials, 8 doctoral programs, and 2 associate degrees to a total student population of nearly 11,500.
University Presidents
The university has had a total of 16 presidents since its founding.
Accreditation and recognition
Specialized accreditation
1964 Western Association of Schools and Colleges (WASC)
1975 Board of Registered Nursing (School of Nursing)
1977 National League for Nursing (Undergraduate Nursing Program)
1982 Council on Social Work Education (Undergraduate Social Work Program)
1990 Association of Theological Schools (Haggard School of Theology)
1991 National League for Nursing (Undergraduate Nursing Program)
1999 Commission on Accreditation in Physical Therapy Education of the American Physical Therapy Association (Graduate Physical Therapy Program)
2001 California Commission on Teacher Credentialing (CCTC) (Graduate Teacher Education)

National Council for Accreditation of Teacher Education (NCATE) (Graduate Teacher Education)
International Assembly for Collegiate Business Education, Business programs
American Psychological Association (APA) (Graduate Psychology Program)

2002 The Commission on Accreditation of Allied Health Education Programs (Undergraduate Department of Physical Education)

Joint Review Committee on Education Programs in Athletic Training
Commission on Accreditation of Allied Health Education Programs (CAAHEP) (Athletic Training Education Program)

2005 International Assembly for Collegiate Business Education (IACBE)
(School of Business and Management)
2007 National Association of Schools of Music (NASM) (School of Music)
2008 National Association of Schools of Art and Design (NASAD) (Department of Art and Design)
2009- National Association of School Psychologists (NASP)
Academics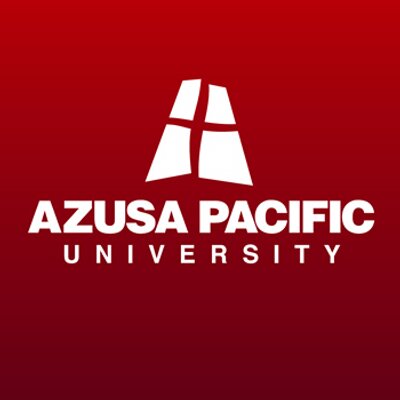 Azusa Pacific University is organized into three colleges and seven schools. The academics programs are available from the Honors College, College of Liberal Arts and Sciences, College of Music and the Arts, Leung School of Accounting, School of Adult and Professional Studies, School of Behavioral and Applied Sciences, School of Business and Management, School of Education, School of Nursing, and School of Theology.
University libraries
APU offers three libraries on its main campus and six off-campus libraries supporting academic programs at the APU Inland Empire, Los Angeles, Orange County, San Diego, and Murrieta Regional Centers. The main campus libraries are the William V. Marshburn Library, Hugh and Hazel Darling Library, and Stamps Theological Library, and contain a print collection of more than 215,000 books and media, 1,800 periodical titles, and 630,000 microforms. The university network also provides access to 100 online databases, which include 12,000 full-text periodical titles and 23,000 electronic books. APU's Special Collections, including historical documents, are housed in the Thomas F. Andrews Room of the Hugh and Hazel Darling Library.
In the fall of 2009, Azusa Pacific University acquired a collection of antiquities, including five fragments of the Dead Sea Scrolls and five first-edition prints of the King James Bible. These new acquisitions were displayed in an exhibit, Treasures of the Bible: The Dead Sea Scrolls and Beyond, in summer 2010.
Academic resources
Azusa Pacific University academic resources include career services, the Center for Academic Service Learning and Research, the Center for Global Learning and Engagement, the Center for Research in Ethics in Values, the Center for Research in Science, an Honors Program, the Institute of Faith Integration, the Noel Academy for Strengths-Based Leadership and Education, and the Writing Center.
Athletics
More than 300 Azusa Pacific University student-athletes compete in the Pacific West Conference (PacWest) in Division II of the National Collegiate Athletic Association (NCAA) in 17 intercollegiate sports:
Acrobatics and tumbling (women)
Baseball (men)
Basketball (men and women)
Cross country (men and women)
Football (men)
Softball (women)
Soccer (men and women)
Swimming and diving (women)
Tennis (men and women)
Track and field (men and women)
Volleyball (women)
Water polo (women)
Student life
Community involvement
Azusa Pacific University was one of 115 U.S. institutions named to the Carnegie Foundation's 2010 Community Engagement Classification, recognizing commitment to community service and service-learning.
Community service
In 2012, Azusa Pacific University was recognized for the fifth time by Learn and Serve America on the President's Higher Education Community Service Honor Roll. APU is 1 of 29 California schools recognized.
Ministry and Service
APU sponsors local and global programs, including: tutoring local children, sponsoring sports camps, and cleaning up local mountain trails. Farther from campus, students build on 35 years of cooperation with Mexican churches painting schools, erecting churches, and leading Vacation Bible schools in neighborhoods throughout Mexicali and Ensenada. Through Focus International, students serve in India, Kenya, Thailand, and other ministry sites around the globe.
Center for Academic Service-Learning and Research
The Center for Academic Service-Learning and Research supports programs that provide a link between the classroom and the community. Programs include the C.H.A.M.P. (College Headed and Mighty Proud) program and a collaboration with NavPress Publications in the production of devotionals for youth (7 Minutes with God, 7 Minutes with Jesus, and 7 Minutes with the Holy Spirit).
The center serves as a bridge between academics and the community, working to organize programs that can be integrated into course curriculum. Service learning courses are offered in an average of 45 to 50 classes per semester in disciplines from education to social work and biochemistry.
Diversity
In 2011, APU was recognized by Diverse Issues in Higher Education as one of the nation's top schools in awarding degrees to minority students. The university ranked among the top 100 in 11 categories, including 6th for awarding Hispanic master's degrees in the education category, and 65th for total minority master's degrees awarded across all disciplines. More than 70 countries and all fifty states are represented in the student population.
The Student Center for Reconciliation and Diversity provides support and sponsors activities that increase awareness of ethnic diversity, and seeks to cultivate an on campus culture that values ethnic diversity. APU has an International Center to assist international scholars with admissions, immigration, and cultural understanding, and also promotes community through programs and activities including the American International Mentoring Program, International Chapel, Global Fest, and the International Student Association.
Global engagement
APU students are offered, through several campus offices, missions and global awareness opportunities for students, staff, faculty, and alumni. Focus International sends about 200 students to serve in 20 countries, including India, Kenya, Thailand, and more. Through the Center for Global Learning and Engagement, students may choose from more than 40 study abroad opportunities, including programs in Oxford, China, Lithuania, Italy, and Australia.
APU's South Africa campus program, based in Kwazulu-Natal Province, provides more than 30 students each semester with an opportunity to learn about the culture of South Africa, receive theoretical and practical training on community building and inter-cultural ministry, conduct service and research projects in local communities, and develop relationships with South African students, academics, and community members.
Notable alumni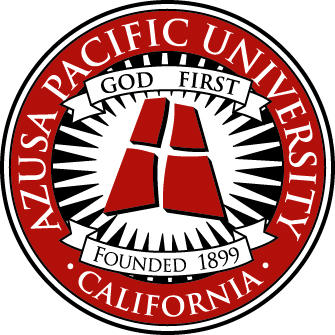 References
External links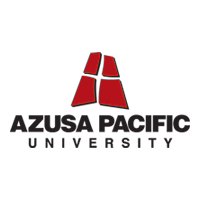 Official website
Official athletics website
APU News and Events Information