Florida State University School (FSUS) is a laboratory school affiliated with Florida State University. Despite its common moniker, "Florida High", it actually serves grades kindergarten through 12th grade. FSUS is a charter school located within the Southwood community in the southeast part of Tallahassee, Florida, USA. FSUS is sponsored by Florida State University's College of Education.
History
The school was founded in 1857 as the Primary Department of the Florida Institute, and from 1954 until 2001, was located on the FSU campus. Photo of old Florida High, located on FSU main campus However, the university's interest in building a medical school at Florida High's location necessitated the school moving off campus. In 2001, the new Florida High building in Southwood was opened.
Relationship with FSU
FSUS is a demonstration school for exploring teaching techniques as well as being an education center where teachers may observe and participate in best teacher practices; and a vehicle for the dissemination of research findings. FSUS and the Florida State University schools collaborate for research, observations, etc. with Florida State University, Florida A&M University, and Tallahassee Community College.
After the school's relocation to Southwood, there was some consideration of the school severing its ties with the university. However, that proposal was rejected by Florida High's faculty.
Student body
Florida High has approximately 1700 students that represent Florida's population demographics. The school has programs in the academics, as well as art, foreign language, and athletic programs.
Sports
In the spring of 2007, Florida High's girls basketball team defeated Parkway High School to win the 3A State Championship. During the fall of 2007, Florida High's football team posted a perfect regular season record including a 40-0 shutout of Leon County High School, the oldest and largest high school in Tallahassee.
Notable alumni
Dean Palmer- MLB player....tigers, rangers
Martin Mayhew (Class of 1983). Former NFL football player and current general manager of the Detroit Lions.
Lincoln R. "Link" Jarrett (Class of 1990). Former professional baseball player and current head coach at the University of North Carolina-Greensboro.
Dr. Will Kirby (Class of 1991), celebrity dermatologist, authority on laser tattoo removal, winner of Big Brother and star of Dr. 90210
Brett Blizzard (Class of 1999) â€" the University of North Carolina at Wilmington's all-time leading scorer in men's basketball history (2,144 points)
Dave Ross (Class of 1995) - MLB catcher currently playing for the Boston Red Sox
Brandon Jenkins (Class of 2009) - Defensive end for the Florida State Seminoles
Jeremy Lenzo- (Class of 2005) Bassist of Mayday Parade
Alex Garcia- (Class of 2005) Guitarist of Mayday Parade
Charles E. Hobbs (Class of 1990). Trial lawyer in Tallahassee, Florida and freelance political columnist.
Edgar Keuling (Class of 1972)- Noted American artist( painter)
References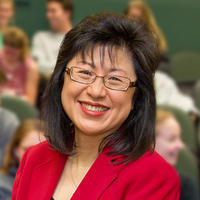 External links
Florida State University Schools