Loudoun County Public Schools is a branch of the Loudoun County, Virginia, United States government, and administers public schools in the county. LCPS's headquarters is located at 21000 Education Court in Ashburn, an unincorporated section of the county.
Due to the rapid growth in the region, LCPS is the fastest growing school division in Virginia and one of the fastest growing public school districts in the United States, serving over 70,000 students in the 2013-2014 school year. LCPS is the third largest school division in Virginia, surpassing the enrollment of Virginia Beach City Public Schools in the 2013â€"2014 school year.
History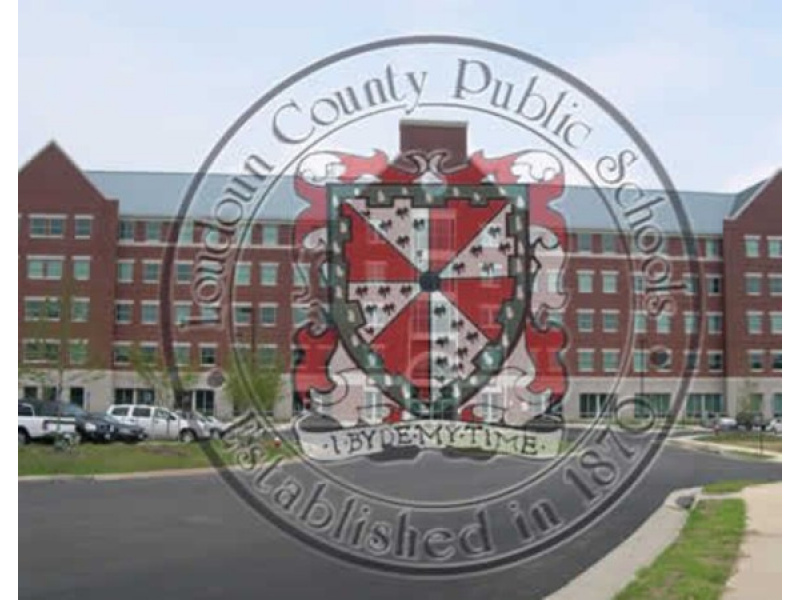 The public school system in Loudoun County was established in 1870 to fulfill the needs for free education after the Civil War and in an era of Reconstruction. For most of its history, LCPS has served a rural county, known for its dairy farms. Since the 1960s, Loudoun County's population skyrocketed, accompanied by that of the school system. More than thirty schools have been built between 1996 and 2006.
Administration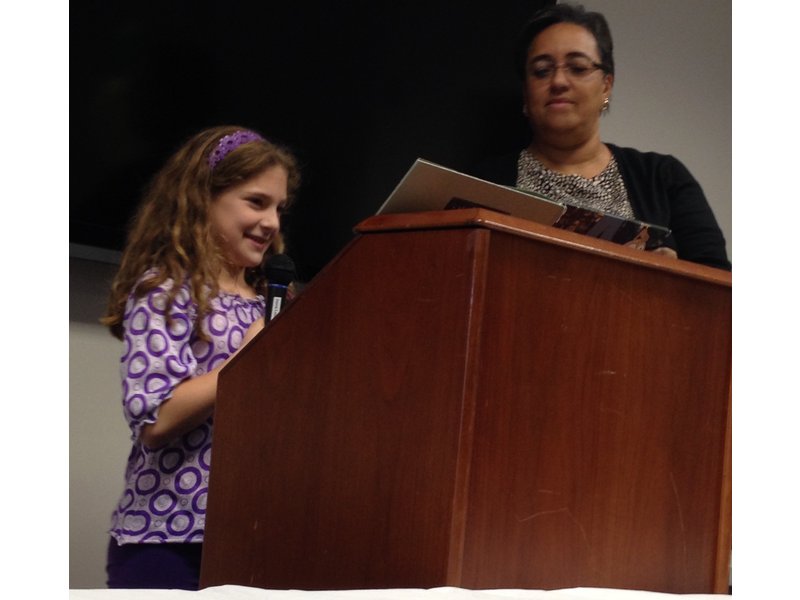 The LCPS system, while operated on a day-to-day basis by the Superintendent (Dr. Eric Williams)is managed under the direction and authority of the Loudoun County School Board, a nine-member panel elected by citizens in the county. Eight of the nine board positions are divided among voting districts that represent communities throughout the county, while the ninth seat is elected at-large by the entire county. The voting districts correspond to those used for Loudoun County Board of Supervisors elections. Unlike the Board of Supervisors, the chairmanship of the School Board is elected annually by its members, while the Chairman of the Board of Supervisors is always the at-large seat. While the School Board makes decisions relating to school policy and curriculum, it receives funding through the Board of Supervisors.
Demographics
In the 2013-14 school year, LCPS was 55% White; 7% Black; 16% Hispanic; 17% Asian; and 1% Native American.
Schools
High schools
With the opening of Rock Ridge High School, Loudoun County has 14 high schools. All but two high schools, Loudoun Valley and Broad Run, are two stories. Loudoun County (1954), the oldest high school, can hold around 1,370 students, Loudoun Valley (1962) and Broad Run (1969) can hold around 1390-1410 (Loudoun Valley and Broad Run were built with a similar design), although Broad Run can hold more because it has 9 trailers on site as of 2012, Park View (1976) can hold about 1370 and Potomac Falls (1997) can hold about 1400. Potomac Falls' design has been used with every high school in Loudoun County built after it, with a bigger auditorium and more classrooms. Briar Woods (2005), Freedom (2005), Heritage (2002), and Woodgrove (2010) can hold 1600 students. Dominion High School (2003) is an exception to the 1,600 capacity rule, the school is structurally designed for 1,600 students however because it is the site of the Academy of Science the actual student capacity for Dominion High School students is 1,350 and the remaining seats are designated for the Academy of Science students. With the opening of Tuscarora High School (2010), the new high schools still use the Potomac Falls design template but with an 1800 student capacity. When Riverside High School (HS-8) opens in 2015 it will have a 1,600 student capacity not the standard 1,800 because of little increase in student population foreseen in the Ashburn area.
All high schools serve grades 9â€"12."
Briar Woods High School, Ashburn
Broad Run High School, Ashburn
Dominion High School, Sterling
Freedom High School, South Riding
Heritage High School, Leesburg
John Champe High School, Aldie
Loudoun County High School, Leesburg
Loudoun Valley High School, Purcellville
Park View High School, Sterling
Potomac Falls High School, Sterling
Rock Ridge High School, Ashburn
Stone Bridge High School, Ashburn
Tuscarora High School, Leesburg
Woodgrove High School, Purcellville
∗Riverside High School, Lansdowne
Middle schools
Loudoun County currently has 14 middle schools, all of which typically feed into one high school currently, or in the near future. Older middle schools such as Simpson, Blue Ridge, Sterling, and Seneca Ridge originally were able to carry about 1,000 students, but have all went or are going through expansion projects that will allow them to carry 1,200 students once the projects are complete. Newer middle schools built since 1995 when Farmwell Station opened typically have capacities of 1,200 to 1,350 students depending on the age of the building and how fast growth was around the particular school when the school opened. Since the opening of J. Michael Lunsford, all middle schools are built with a two-story design that can carry 1,350 students.
Serves grades 6â€"8."
Belmont Ridge Middle School, Lansdowne
Blue Ridge Middle School, Purcellville
Eagle Ridge Middle School, Ashburn
Farmwell Station Middle School, Ashburn
Harmony Middle School, Hamilton
Harper Park Middle School, Leesburg
J. Lupton Simpson Middle School, Leesburg
J. Michael Lunsford Middle School, Chantilly
Mercer Middle School, Aldie
River Bend Middle School, Sterling
Seneca Ridge Middle School, Sterling
Smarts Mill Middle School, Leesburg
Sterling Middle School, Sterling
Stone Hill Middle School, Ashburn
Trailside Middle School, Ashburn
Intermediate schools
LCPS had one intermediate school (Harmony Intermediate School, now Harmony Middle School) in the western part of the county which served 8th and 9th graders. This was only a temporary concept to relieve crowding at Blue Ridge Middle School and Loudoun Valley High School which ended after Woodgrove High School opened in Fall 2010.
Elementary schools
LCPS currently has 51 elementary schools, which are nearly all community based, with over half of them opening in the last 10 years. Newer elementary schools throughout the county can carry approximately 800 to 875 students. Older elementary schools in the eastern part of the county can carry anywhere from 400â€"600 students. There are some rural elementary schools in Loudoun County as well, nearly all of them in the western part of the county. They are much smaller in size and are much older facilities, typically holding enrollments of about 100â€"150 students. Since the opening of Buffalo Trail Elementary School, all elementary schools are built with a two-story design that can carry 875 students.
Serves grades K-5
Instructional centers
C.S. Monroe Technology Center, Leesburg (technical school for high school students and graduates)
Douglass School, Leesburg (alternative education center)
Loudoun Academy of Science, Sterling (specialized science and mathematics center similar to Thomas Jefferson High School for Science and Technology in Fairfax County, Virginia)
Future Schools
The Academies of Loudoun (to house an expanded Academy of Science, upgraded Monroe Advanced Technical Academy, and a new Academy of Engineering and Technology) to open in the Fall of 2018 off Sycoln Road.
Riverside High School (HS-8) in Lansdowne will open in the Fall of 2015.
Curriculum
High Schools
Students primarily attend classes on their home campus, but have opportunities to take additional, specialized courses at LCPS's magnet and alternative schools, such as science and math at Loudoun Academy of Science and vocational education classes at C.S. Monroe Technology Center.
Each school's instructional curriculum is set primarily by the LCPS district office based on Virginia Department of Education requirements. There are generally eleven academic departments, each supervised by a department head (usually a teacher):
The "core" courses of English, mathematics, science and social science typically have tracks or sequences that are determined by grade level (e.g. English 9, English 10, English 11, etc.; and earth science, biology, chemistry, etc.). This is true for some of the other course groups as well, such as world languages, physical education and fine arts. Additionally, many of the core courses are further arranged into basic/general, academic, honors and Advanced Placement (AP) classifications. Each classification generally denotes a progressively more challenging level of instruction, although the distinction between honors and AP is often blurred.
English: Includes basic/general, academic, honors levels for all grades (with honors replaced by AP in 12th grade. Electives, including composition, journalism, etymology, public speaking, and world literature are also offered.
Mathematics: Includes algebra 1 & 2, geometry, as well as trigonometry, pre-calculus and calculus*, computer science*, probability and statistics*, and discrete math (* AP level offered).
Science: Includes earth science, biology, chemistry, physics. AP level courses are offered in biology, physics and chemistry.
Social Science: Includes world history, Virginia and US history, and government. Electives are offered in comparative religions, economics, contributions of ethnic groups in America, philosophy, psychology and sociology. AP classes are provided for government, US history and world history.
Fine Arts: Includes four progressive levels of art studies.
World Languages: Includes American Sign Language, French, German, Latin, Spanish and Mandarin Chinese.
Career and Technical: Includes desktop/multimedia presentations, computer information systems, accounting, business management and business law.
Students attending Loudoun Academy of Science at Dominion High School in Sterling and C.S. Monroe Technology Center in Leesburg do so every other class day, taking their non-magnet classes (typically core courses, such as English, social sciences and electives) at their home campuses on the alternate days.
Specialized Programs
ESL
Nearly all LCPS schools offer a full English as a Second Language program, for students whose native language is not English and who do not speak and/or read English well. For school assessment purposes, these learners are referred to as "Limited English Proficient" or "LEP" students.
Special education
LCPS offers a wide range of Special Education programs for students who have minor learning disabilities to those with mild to moderate mental retardation in most schools. If a student is severely mentally impaired, he or she attends a special county wide program at Loudoun County High School.
See also
List of school districts in Virginia
External links
Loudoun County Public Schools Homepage
[1] Loudon County Public Schools Web page at Great Schools Web site
References
Citations
Sources