The Villanova School of Business is Villanova University's business school and offers seven undergraduate degrees in the fields of accounting, economics, and business administration; seven graduate programs; an executive MBA program; and several executive education programs including a Mini-MBA. The programs are accredited by the Association to Advance Collegiate Schools of Business (AACSB). The school is located in Villanova, PA (which is part of Radnor Township, PA).
History of Villanova School of Business
The Villanova School of Business was founded in 1922 by Father Joseph C. Bartley, a former dean. Villanova is the only university in the world founded by the Roman Catholic Order of Saint Augustine, and Augustinian values of truth, community, caring, and leading through service are infused throughout the University. The School of Business is known for creativity and innovation, hands-on and service learning opportunities, an outstanding liberal arts foundation, a firm grounding in ethics and an applied education that prepares students to become outstanding leaders and global citizens within the ever-changing, complex, and fast-paced world of business.
In 2002, Bartley Hall underwent a complete renovation, adding 65,000 square feet and a state-of-the-art Applied Finance Lab, making it a more user-friendly and technologically advanced facility to benefit students, faculty, and staff. The VSB Applied Finance Lab which is a simulated trading room where students use the same technology and real-time information as Wall Street traders. To learn more about the lab, visit VSB Applied Finance Lab In addition to serving as a home base for faculty and administration offices, Bartley Hall includes 33 classrooms, 6 lecture halls, and a 130-seat auditorium.
The school has increased its intellectual capacity as well, adding nearly 100 full-time faculty members and six Centers of Excellence, which produce cutting-edge academic research and experiential learning opportunities for students.[1]
After the new business school rankings were released in 2006, the school's name changed from the College of Commerce & Finance to the Villanova School of Business. This was all part of former Dean Danko's plan to bring the program into national prominence. "It packs more of a punch, and you understand what it is instead of thinking it's a department within a university," says former Dean James Danko. "Commerce [projected] an older school-type image."
Academics
As of 2014, 1,602 students are enrolled full-time in the VSB undergraduate business program.
VSB offers academic business degrees including:
Bachelor of Science in Accountancy
Bachelor of Business Administration with Majors in Economics, Finance, *Management, Management Information Systems (MIS) or Marketing
Bachelor of Business Administration Co-Major in International Business or Real Estate
These areas of study are also available as minors, in addition to Business Analytics, Business Law & Corporate Governance, and Entrepreneurship.
Named after the late VSB Dean Emeritus Alvin A. Clay, the Clay Center at VSB serves as a hub of undergraduate program activity and academic advising. The center's mission houses both the advising team and the professional development team, which provide students with academic guidance, as well as career and professional opportunities. Every VSB undergraduate student works closely with the advising team, consisting of a Clay Center advisor, a peer advisor, and a faculty advisor. Students receive guidance on various areas including: college transition issues, selecting classes and areas of study, available VSB and university activities, on-campus resources and programs, study abroad planning, and exploring potential career paths. Advisors reach out to incoming freshmen during the summer before students arrive on campus, and continue working with their advisees throughout their four years at VSB.
In order to prepare students for the global business environment, VSB connects its students with a range of opportunities for them to gain international exposure through travel, coursework and internships. VSB's new undergraduate and graduate curricula emphasizes global themes through required courses like Global Political Economy, a dynamic substitute for International Economics that cover emerging economic regions of the world.
International education is not just limited to classrooms. Specifically designed for second semester freshmen, the Global Citizens Program (GCP) offers the unique experience to spend a semester abroad in London. The program includes four courses intended to fulfill freshman year VSB requirements, as well as a 6-week professional practice internship in a wide array of industry sectors. In 2013, VSB expanded GCP to incorporate Singapore as an alternative destination for those with a special interest in Asian economies.
Altogether, about fifty-five percent of VSB students study abroad at one point during their four year career at Villanova. Villanova sponsors eight different summer business programs, hosted in countries including Chile, China, Italy and Spain. Depending on the program, internships may be integrated in the curriculum to provide students with international business experience.
Admissions
For the incoming class of 2013, the number of applications received for admissions was 4,068 with the matriculation of the incoming class being 415. The SAT mid-range scores for typically-accepted students was 1250â€"1410. 65% of the newest entering class population is within the top 10% of their high school class, while 96% of them placed in the top 25% of their high school class. 73% of the new class had a secondary school GPA of 3.75 or higher.
Student Life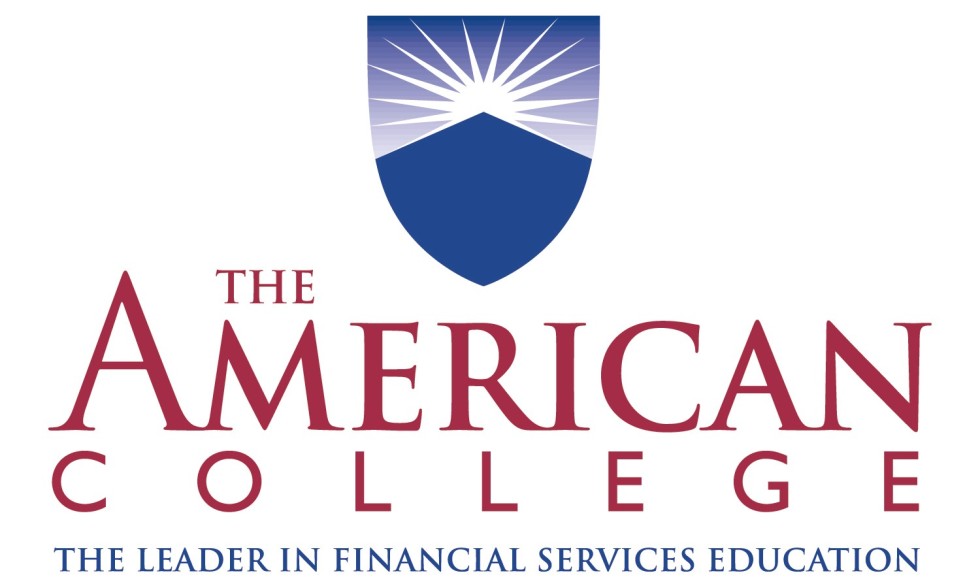 VSB is home to a wide array of active student societies. Membership and involvement in the organizations provides outlets to gather information focused on a specific industry and/or career path, connect with employers, and network with students who share similar professional interests. Some of these clubs include: Accounting Society, Villanova Entrepreneurship Society, Business Without Borders â€" NetImpact, Beta Alpha Psi and Villanova Women in Business. There is also the Villanova Equity Society, the university's only student-run organization that actively manages a portfolio of equity securities. The society's mission is to provide opportunities for students interested in obtaining real-world investment experience. Analysts perform in-depth analysis of equity securities while utilizing the Villanova Applied Finance Lab, a simulated trading room where students use state of the art technology and real-time information as Wall Street traders.
Notable student programs
B-Week: VSB Week was initiated by VSB students in 2011 as way to celebrate and showcase VSB, as well as expose students to emerging business trends. The week-long series of events is now an annual, college-wide program bringing together VSB students, faculty, staff, and professionals to consider a wide array of business topics through a variety of formats, including roundtable discussions, panel presentations, keynote speakers, product demonstrations, and hands-on workshops. Each year's VSB Week celebration features more than 20 activities with the intent of encouraging development of new skills, sharing ideas, and progression as business leaders. The week also includes opportunities for personal growth through professional development and VSB community-building activities, such as a Business Etiquette Dinner, Chattin' It Up: Words with Pros, International Dessert Buffet, Clay Center Celebrity Chefs Breakfast, and more.
Wall Street Series: For students preparing for careers on Wall Street, there is a three-part series of programs focusing on the stages of successfully attaining a job in the financial services industry. Two of these programs are held during the summer in New York City, with the third being held on campus during the fall semester. Students hear about the importance of networking and get the chance to do so with the numerous alumni who participate in these events.
Academic Centers of Excellence
Center for Business Analytics helps students develop analytical capabilities and supports our cross-disciplinary faculty and staff to become recognized for excellence in analytics education, practice, and research.
Center for Global Leadership promotes the guiding principles of cross-cultural awareness, ethical international business relationships, and responsible global leadership by offering educational programs, research, and service and outreach activities.
Center for Innovation, Creativity, and Entrepreneurship creates scholastic, educational, and professional development opportunities in the areas of creativity, innovation, and entrepreneurship.
Center for Marketing and Public Policy Research produces cutting-edge research that aims to influence sound policy at the local, state, and national levels and examines the impact of regulation on the business community, consumers, and society.
Center for the Study of Church Management equips Catholic church leaders and their communities with the training to apply sound business methods to Church decision making.
Daniel M. DiLella Center for Real Estate supports advancing scholarly research, teaching, curricular innovation, and business leadership excellence in the area of real estate.
VSB Rankings
Villanova School of Business Undergraduate Program
VSB ranked #24 in Bloomberg Businessweek's rankings for 2014.
VSB has placed in the top 20 undergraduate business schools in the nation, ranking #15 in Bloomberg Businessweek's rankings for 2013.
Bloomberg Businessweek has named VSB as one of the best undergraduate business schools in 2012, ranking #13 in the nation. The program also placed #2 in Overall Academic Quality, as well as received an "A+" in both Student Grade for Teaching Quality & Job Placement.
In 2011, VSB ranked #7 in the nation with an A+ and A grade in Teaching Quality & Job Placement respectively.
Villanova School of Business Graduate Program
Villanova's part-time MBA program ranked:
#19 in 2013 by Bloomberg Businessweek.
#12 in 2011 by Bloomberg Businessweek.

VSB's Executive MBA Program ranked:
#1 in Peer Learning by the Wall Street Journal.
#17 in "Three-Year Average" of U.S.-based programs and #66 worldwide
#2 in the Aims Achieved category among U.S.-based programs and #17 worldwide
#9 in the International Course Experience category among U.S.-based programs
#11 for highest percentage of women students among U.S.-based programs
Alumni
The total number of undergraduate business program graduates since inception is 25,431 with a total living alumni number of 23,113. 28% of living alumni contributed to the business program or university in the last academic year.
References
External links